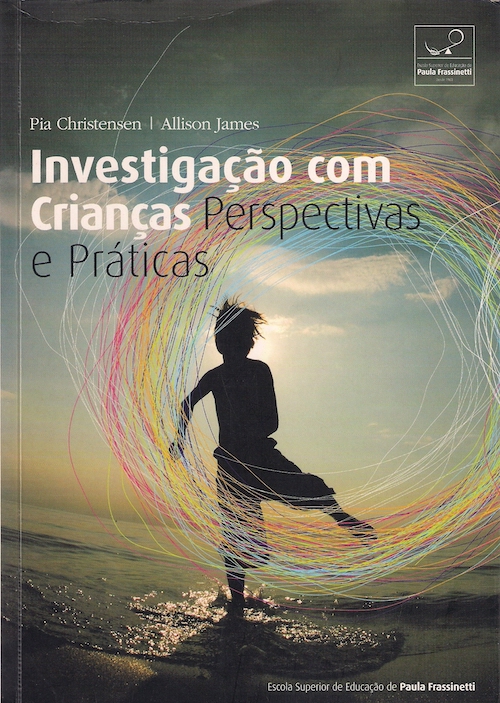 ---
Se pretende adquirir esta publicação em versão papel, por favor contacte-nos – envie E-MAIL
Adquirir presencialmente na ESE de Paula Frassinetti: 28,95€
Envio pelo correio: 33,95€  (portes incluídos – Portugal)
Se vive no estrangeiro por favor contacte-nos para saber o valor dos portes
---
If you wish to purchase this publication in paper version, please contact us – send E-MAIL
Purchase in person at High School of Education Paula Frassinetti: 28,95€
Shipping by mail: 33,95€ (postage included – Portugal)
If you live abroad, please contact us to know shipping cost.
Investigação com crianças: perspetivas e práticas
Autores/Authors: Pia Christensen e Allison James
Editor/Publisher: ESEPF [versão impressa]
Ano/Year: 2005
Idioma/Language: Português/Portuguese
Páginas/Pages: 284
ISBN: 972-99-1742-6
Identificador:
Resumo: Investigar com crianças é um livro de referência único sobre metodologias de investigação da infância. Nele, investigadores de nome e seus precursores nos estudos sociais da infância, discutem questões centrais da epistemologia, demonstrando as pontes que existem entre teoria e prática. As questões teóricas e práticas estão colocadas duma forma clara e bem argumentada, apelando tanto aos menos experientes como aos mais experientes investigadores deste campo.
Abstract: Research with Children (Investigação com crianças) is a unique reference book on childhood investigation methodologies. In it, renowned researchers, and their precursors in the social studies of childhood, discuss central issues of epistemology, demonstrating the bridges that exist between theory and practice. Theoretical and practical questions are clearly and well argued, appealing to both the less experienced and the more experienced researchers in this field.