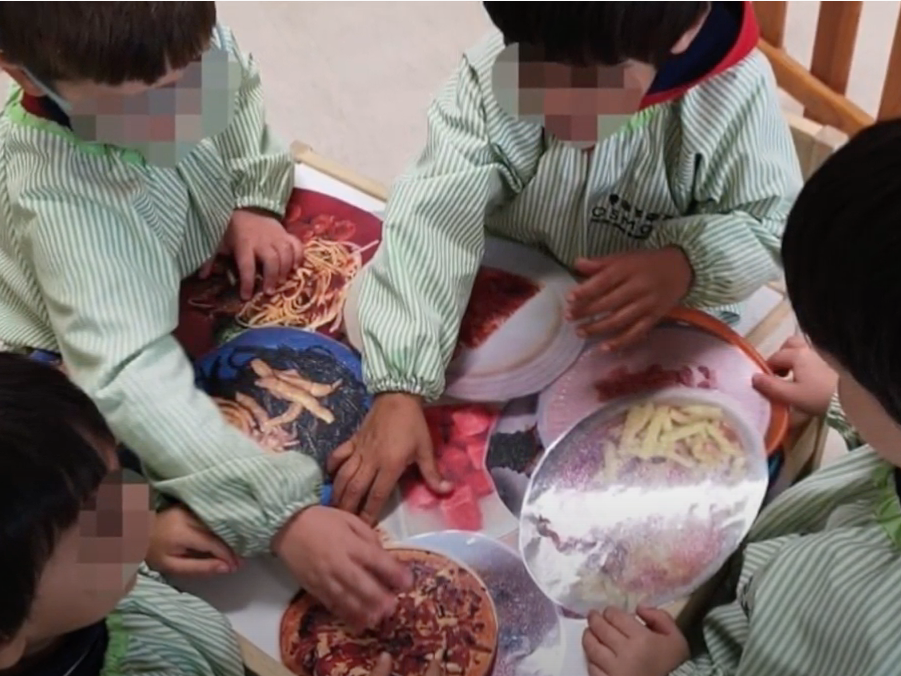 ---
Se pretender participar no Livro verde da Educação de Infância, por favor contacte-nos – ofei@esepf.pt

If you wish to be part of the Green book for Early Childhood Education, please contact us – ofei@esepf.pt
Se pretende adquirir esta publicação em versão papel, por favor contacte-nos – envie E-MAIL
Adquirir presencialmente na ESE de Paula Frassinetti: 5€
Envio pelo correio: 10€ (portes incluídos – Portugal)
Se vive no estrangeiro por favor contacte-nos para saber o valor dos portes
---
If you wish to purchase this publication in paper version, please contact us – send E-MAIL
Purchase in person at High School of Education Paula Frassinetti: 5€
Shipping by mail: 10€ (postage included – Portugal)
If you live abroad, please contact us to know shipping cost.
Livro verde da Educação de Infância/Green book for Early Childhood Education
Autores/Authors: (a determinar/to be determined)
Editor/Publisher: ESEPF/OFEI
Ano/Year: A publicar/ to be published 2023
Idioma/Language: Português e inglês/Portuguese and English
Páginas/Pages: (a determinar/to be determined)
ISBN: (a determinar/to be determined)
Identificador/Identifier: ebook
Resumo: Elaboração de um "Livro Verde" que, na tradição europeia dos "Green papers", procura assumir uma missão de promoção do debate e da consulta às várias partes interessadas em torno dos vários modelos de instituições de Educação de Infância, para que daí possa surgir um compromisso partilhado de ação. Os chamados Livros Verdes são documentos publicados por determinada entidade com o objetivo de promover a reflexão sobre um assunto específico. Convidam, assim, as partes interessadas (organismos e particulares) a participar num processo de consulta e debate, com base nas propostas que apresentam. Isso acontece, também, a nível europeu.
A publicação reúne o resultado de uma reflexão conjunta entre entidades com interesse na matéria, apresentando problemas e propostas de melhoria.
A construção do Livro Verde, usando como modelo de referencial teórico o trabalho desenvolvido por Vallaeys et al. (2009), assentará num modelo de co-criação, na medida em que procurará envolver as partes interessadas relevantes na construção de uma visão partilhada de oferta educativa no contexto das instituições de Educação de Infância. Será desenvolvido um processo de audições das instituições participantes, bem como sessões de auscultação a outras partes interessadas, com base numa metodologia participativa para:
– Apresentar as áreas temáticas do Livro Verde e recolher contributos para a sua estruturação; – Recolher propostas de recomendação relativamente às diversas áreas temáticas (a propor às Associações e à Tutela).
O presente Livro Verde poderá, ainda, convidar as autoridades públicas, incluindo organismos internacionais, bem como empresas – desde PME a multinacionais -, parceiros sociais, ONG, outras partes e pessoas interessadas, a exprimirem os seus pontos de vista sobre as formas de atendimento à Infância para criar parcerias para o desenvolvimento de um novo quadro para a regulação do funcionamento das instituições de apoio à Infância. A existência de relatores será de considerar.
Abstract: "Green Book" that, in the European tradition of "Green papers", seeks to promote debate and consultation with the various stakeholders around different models of Early Childhood Education institutions, so that it can emerge a shared commitment to action. The so-called Green Books are documents published by a given entity with the aim to promote reflection on a specific subject. Therefore, they invite interested parties to participate in a process of consultation and debate, based on their proposals. This also happens at the European level.
The publication brings together the result of a joint reflection between entities with an interest in the matter, presenting problems and proposals for improvement.
The construction of the Green Book, using the work developed by Vallaeys et al. (2009), will be based on a co-creation model, as it will seek to involve relevant stakeholders in the construction of a shared vision of educational provision in Early Childhood Education institutions. Participating institutions will be listened, as well as consultation sessions with other interested parties will be held, based on a participatory methodology to:
– Present the thematic areas of the Green Paper and collect contributions for its structuring; – Collect recommendation proposals in relation to the different thematic areas.
This Green book may also invite public authorities, including international entities, as well as organizations – from small to multinationals -, social partners, NGOs, other interested parties and people, to express their views on ways of meeting for Children to create partnerships for the development of a new framework for regulating the functioning of institutions that support Children. The existence of rapporteurs will be considered.